The Sweet Letter That Made Beatrix Potter A Successful & Beloved Writer
A heartwarming story of an introvert who followed her heart, found success and became an unexpected heroine
Beatrix Potter was a disappointment to her mother.
40 years old and she still lived at home. 
It wasn't just that she was unmarried and at home. As Beatrix was growing up, her mother hoped her only daughter would be a charming companion for the social outings that came with their financial station.
Followed by an advantageous marriage, of course.
But that's not who she was. 
She was six when her brother "Bertie" was born and from the time he could toddle behind her they were partners in crime, catching a menagerie of rabbits, hedgehogs, mice and other small animals they brought home and kept as pets.
Instead of the charming social butterfly her mother hoped for, she was an introverted, nature-loving child who'd rather be outside drawing mushrooms and fungi, feeding rabbits and other critters or writing stories in her journal.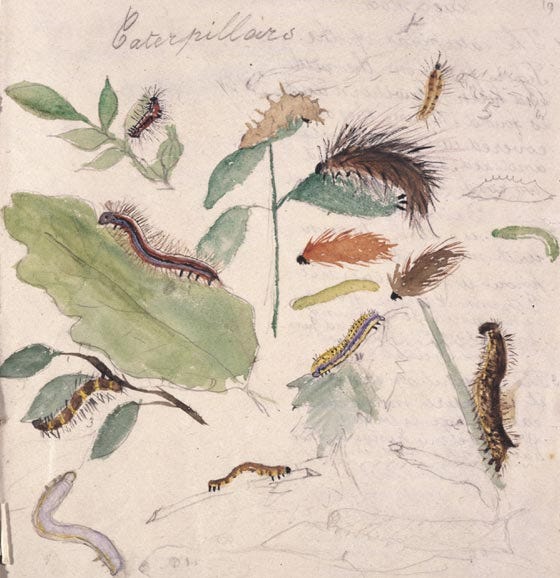 The story of the stories…
When Beatrix was almost 30, a spinster in pretty much everyone's eyes, she got a letter telling her Annie's little boy was sick. 
Annie Carter Moore, only 3 years older than Beatrix, had been hired as her governess and companion when Bertie was sent to boarding school. They'd stayed in touch even after Annie married. 
Now Annie's little boy was sick. Poor mite was only five and recovering from scarlet fever. So she wrote a letter about her pet rabbit to cheer him up and filled it with illustrations. 

"My dear Noel, 
I don't know what to write to you, so I shall tell you a story about four little rabbits, whose names were Flopsy, Mopsy, Cottontail, and Peter…"
 — Beatrix Potter (source)
Annie's children loved the story so much she started sending stories to his brothers and sisters, too. They all wanted to get stories! 
Benjamin Bunny, Two Bad Mice and more. All stories written about the little animals Beatrice had always loved and kept as pets.
Several years later, Annie reached out and gently suggested all those letters might contain enough material for several picture books. They'd kept them all safe and in pristine condition, Annie said, so she could borrow them to rework the original stories into picture books.
Peter Rabbit would be her first book, Beatrix decided.
She had very firm ideas about publishing. The book must be small enough for tiny hands to hold. And affordable. With a picture on every page to hold the attention of the youngest readers. 
So she reworked Peter Rabbit and started sending it to publishers.
Six publishers turned her away. They wanted her book to be big and glossy and expensive, with full color illustrations. She refused. Small, for little hands, she insisted. And affordable. 
They weren't willing to publish the book the way she wanted it. 
She wasn't willing to budge.
Frustrated, she decided to self publish. In December, 1901, she ordered 250 copies of her book, sized for tiny hands and printed in black and white.
"Little rabbits cannot afford to spend 6 shillings on one book!" — Beatrix Potter (source)
The first edition of her book was tiny, for small hands. It was all black and white except for one page. 
The frontispiece was printed with the new three-color process. It was a picture of her beloved pet, Peter Rabbit. When you turned the page, that privately printed first edition contained the following inscription: 
"In affectionate remembrance of poor old Peter Rabbit, who died the 26th of January 1901 at the end of his 9th year… An affectionate companion and quiet friend." (source)
Peter Rabbit had been her beloved pet. She'd painted him sleeping by the fireplace, furry belly turned to the warmth. And oh, how she missed him!
Three months later, she had to order another 200 copies. 
While she was reordering another batch of her self published book, a family friend was urging Frederick Warne & Co. to reconsider. They reached out and made her an offer. But she would have to color all her photos. 
Almost a year after she self published, the first publisher run came out. 
The first print run was 8,000 copies in October 1902. 12,000 more were printed in November, and another 8,220 copies in December. Peter Rabbit was in such demand the book had to be reprinted six times the first year alone. 
Beatrix was stunned by the success of Peter Rabbit. 
A year later, in 1903, she made a Peter Rabbit doll. It was the first fictional character to be made into a patented stuffed toy, making him the oldest licensed character. 
"The public must be fond of rabbits! What an appalling quantity of Peter!" — Beatrix Potter (source)
An unexpected heroine…
From the sales of her books she purchased the now famous Hill Top Farm and finally moved out of her parent's home in her mid-40s. She started learning to be a farmer and became active in nature conservation. 
Some of her most popular work, including Tom Kitten, Jemima Puddle-Duck and Samuel Whiskers were written at Hill Top.
She faithfully wrote 2–3 books every year and they sold millions of copies.
Slowly, she began losing her vision. 
Her last few books used illustrations from her early journals because she couldn't see well enough to illustrate them herself anymore. But she kept writing until she couldn't. She'd written 30 books in total.
At age 77, she laid in her bed, unable to walk or see, battling heart disease and pneumonia and imagined walking on the land she loved so much. 
When she slipped away, she bequeathed sixteen farms, her Herdwick sheep and over 4000 acres of land to Britain's National Trust.
She is credited with saving a dying breed of sheep. 
But even more so, she'd spent her entire fortune buying the most pristine land in Britain to keep it out of the hands of commercial developers. And then she gave it all away to the National Trust. So others could enjoy it as she had.
"Thank God I have the seeing eye, that is to say, as I lie in bed I can walk step by step on the fells and rough land seeing every stone and flower and patch of bog and cotton pass where my old legs will never take me again." — Beatrix Potter
---
References and more reading